Satellites captured the trail of destruction left behind by the earthquake that killed more than 2000, and injured over 12,000 people in Haiti. The photos show collapsed buildings, massive landslides, and cathedrals reduced to ruins.
The 7.2-magnitude quake struck five miles from the town of Petit-Trou-de-Nippes, about 80 miles west of the capital Port-au-Prince, according to The United States Geological Survey. Shockwaves were felt as far way as Jamaica, 200 miles away.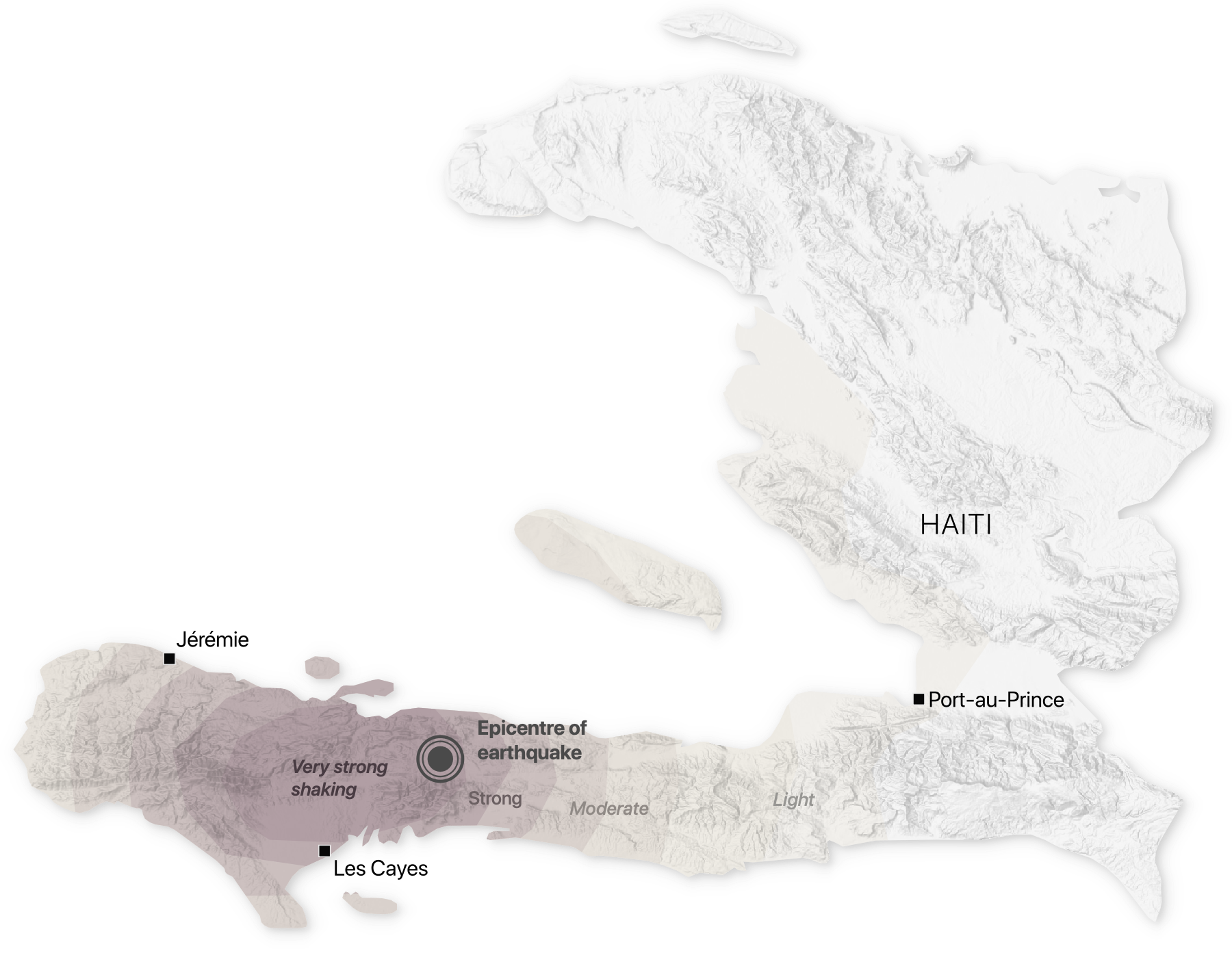 Just days after the seismic event, the impoverished nation was hit by tropical storm Grace. The storm brought heavy rains, which led to floods in some places, and hampered rescue efforts.
Les Cayes
In Les Cayes, a coastal town about 20 miles from the earthquake's epicentre, school buildings, homes and churches were destroyed. Some of the buildings completely collapsed, trapping people underneath the rubble.
Among the collapsed buildings in Les Cayes was Hôtel Le Manguier. We used high-resolution imagery provided by Maxar to show the before and after.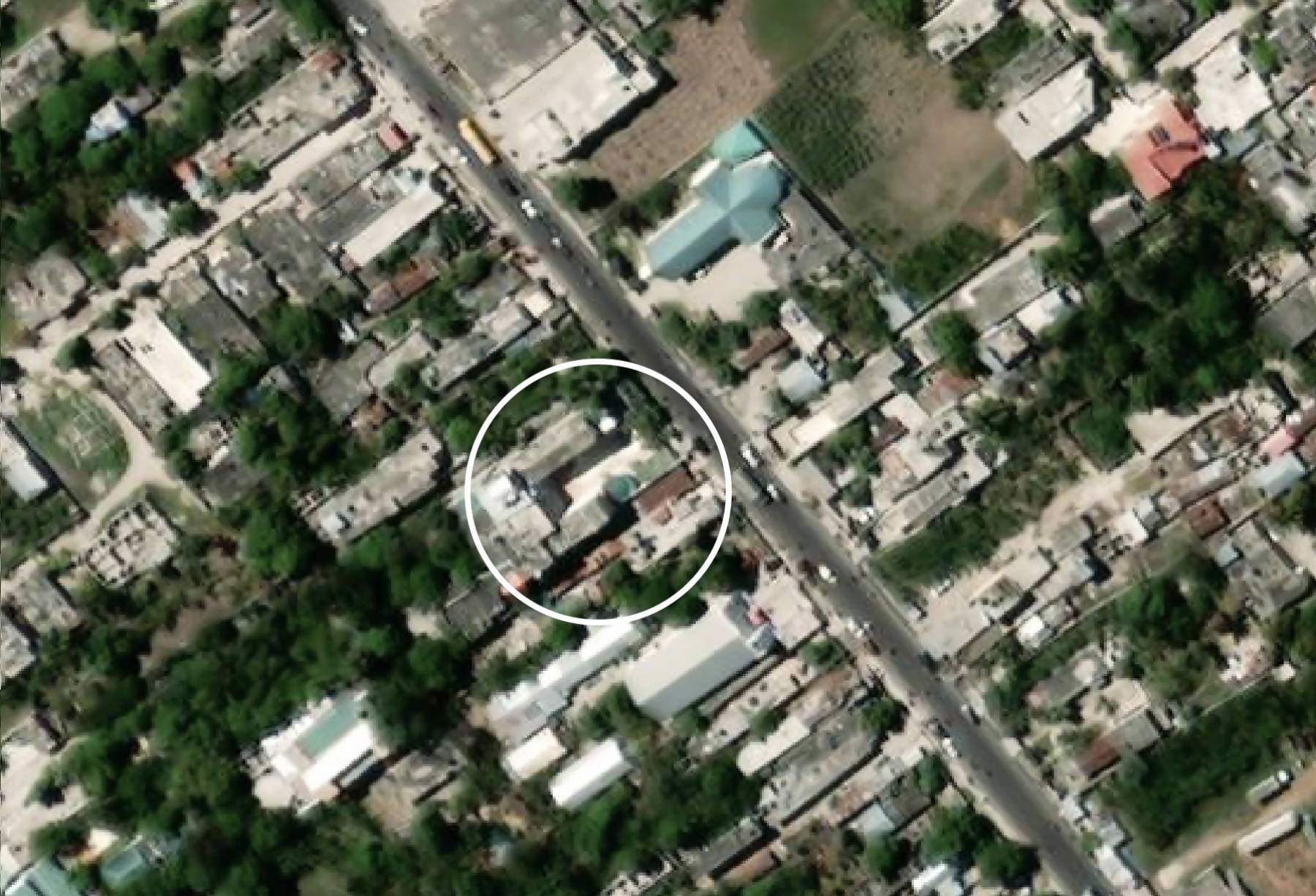 At an emergency medical post near the airport in Les Cayes, a handful of doctors worked through the night to triage the many injured. "I'm the only surgeon over there," one of the doctors told the New York Times, waving at a makeshift operating room.
"I would like to operate on 10 people today, but I just don't have the supplies," he added.
Jérémie
Jérémie, a city that's relatively isolated from the rest of the country, also suffered extensive damage. After the earthquake, the city's main hospital quickly became overwhelmed, and a landslide cut off access to the road into the city.
Several churches in Jérémie were damaged, including the landmark St. Louis King of France Cathedral. Just five years ago, the cathedral had also been damaged when Hurricane Matthew struck the town.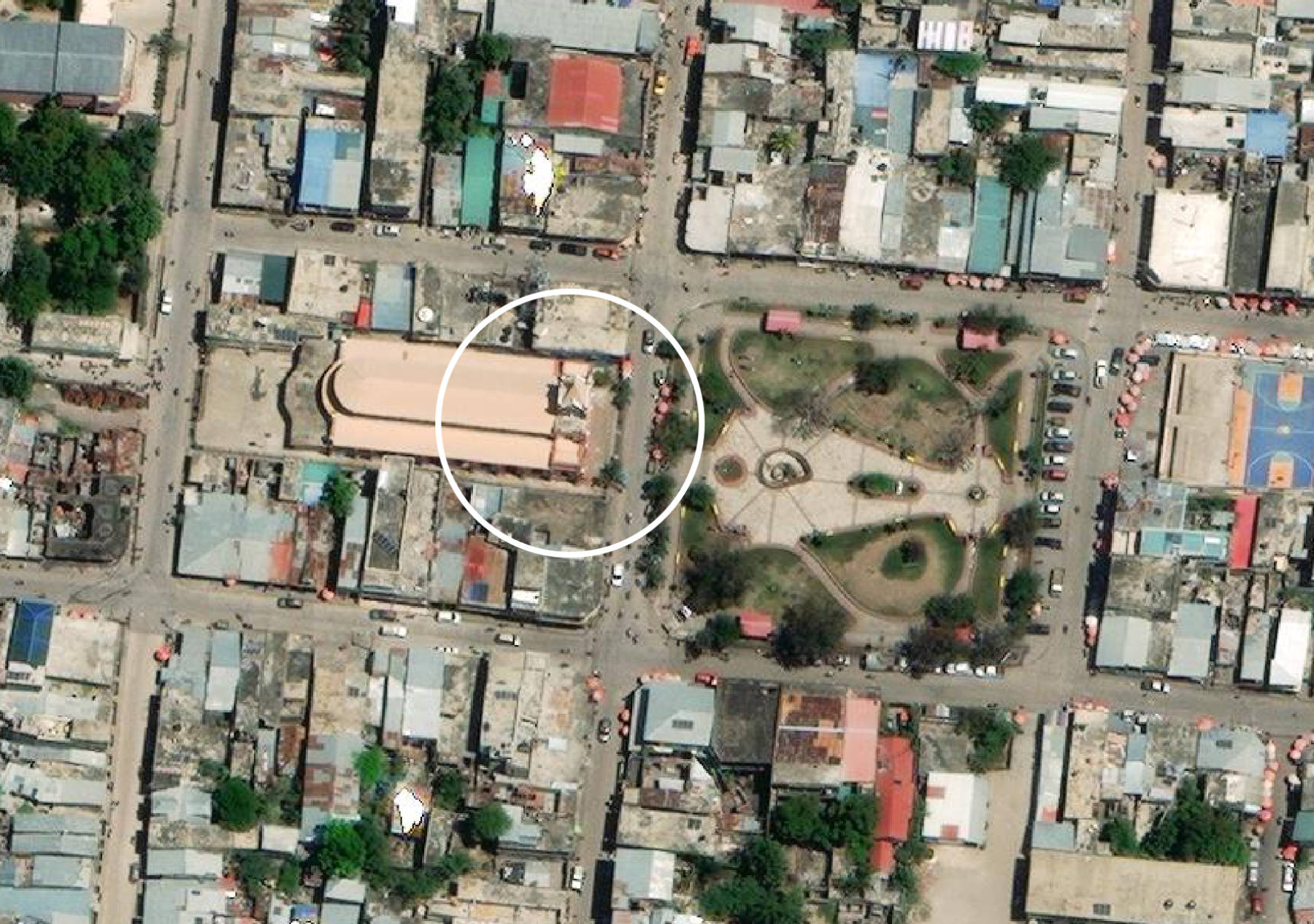 Landslides
The earthquake, which was more powerful than the one that hit Haiti in 2010, triggered widespread landslides. Many roads in the area were covered in rocks and debris, making access more difficult.
Robert Emberson, a landslide expert with NASA's Earth Applied Sciences Disasters Program, told The Washington Post that they expected the bulk of landsliding from the quake to occur in Pic Macaya National Park. The steep slopes in the park make it particularly prone to landslides.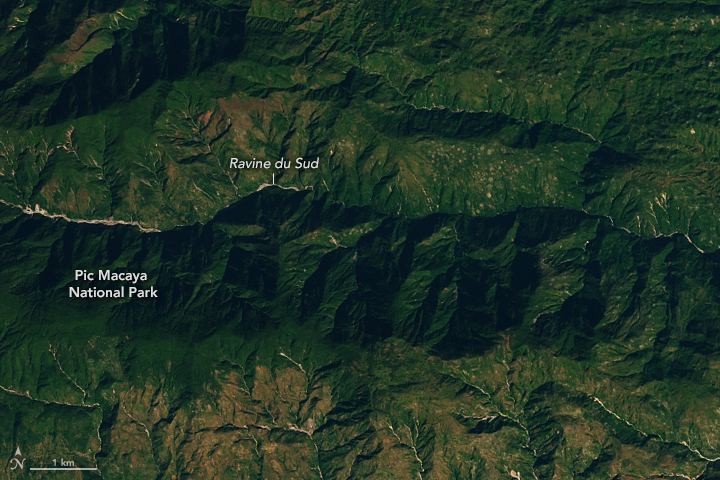 Satellite data may reveal more damage from the past few days. Heavy rain from tropical depression Grace was expected to cause further landslides.
"Some hillslopes that have been destabilized by the earthquake but did not become landslides may be pushed past the limit of stability by the rain," said Robert Emberson on Monday.
Further risks could be posed by flash flooding, he said — as it could transport debris and rock already mobilized by the earthquake as devastating debris flows.
"The material is mostly at the base of hills currently, but rivers quickly filled by rain could push that downstream and cause severe impacts to communities living farther from the location of the landslides."